Innovative. Patented. Green.
With Arvox, Arva Greentech offers a process for the rapid and environmentally neutral degradation of hydrocarbons in contaminated soils, track beds, other substrates and on surfaces. The Arvox product family includes Arvox Soil, Arvox Surface and Arvox Gravel.
Features
Unique methods for environmentally-friendly treatment of contaminated soils, track beds and surfaces.

Innovative procedure Arvox for rapid in situ and ex situ superoxidation of hydrocarbons

Eco-friendly process without toxic residues

A dedicated team of experienced professionals
Flexibility
The modular cleaning plants can be adapted to local factors for each specific cleaning purpose.

The degradation of hydrocarbons through superoxidation can be conducted on railway trackbeds, on surfaces, in soil cleaning facilities or on site using mobile cleaning plants.

Technology adaptive to extreme climatic conditions
Chemical Solutions
Efficient and eco-friendly
Superoxidation with Arvox
The patented superoxidation agent Arvox is based on environmental-friendly chemicals that decompose hydrocarbons in any type of contaminated substrates, including chlorinated hydrocarbons, PAHs, BTEX, herbicides such as glyphosate and others.
It can be applied in situ or ex situ. End products are O2, H2O and a non-organic oxide (X2*CO3) as naturally existing  in many kind of soils.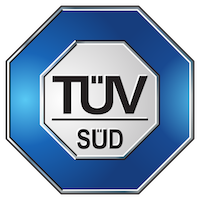 Certified procedure
TÜV SÜD Industries Service GmbH has inspected our procedure in extensive laboratory tests and described it as a "novel and trendsetting procedure that is suitable for the fast and very effective decomposition of hydrocarbons."
Treatable Contaminants
With Arvox, we are able to break down a broad spectrum of hydrocarbons. For the majority of these contaminants, laboratory tests and analyses from field trials and remediation projects are already available. We are constantly developing new treatment options for further hydrocarbon compounds in continuous test series.