Since September 2017, we have been working in the historic OSRAM light bulb factory in Berlin-Charlottenburg.
After four and a half years in the open-plan office, the growing Arva team is now looking forward to new, light-flooded rooms on the 6th floor of the "Torhaus" in the building complex on Helmholtzstraße.
In addition to the offices and conference rooms, the more than 250 square metres of rented space also include an impressive glass cube, which was most recently used for receptions and events. Here we are setting up a showroom where we can show customers and partners our products, application technology and new developments.
As a treat for events, a break in the Berlin air and balmy summer evenings with barbecue and drinks, a 70 square metre roof terrace crowns our worklplace, with a fantastic view over the Berlin rooftops. The move will take place in the first week of May. The logistical challenges are manageable. There are only 50 metres and two courtyards between the old and new offices.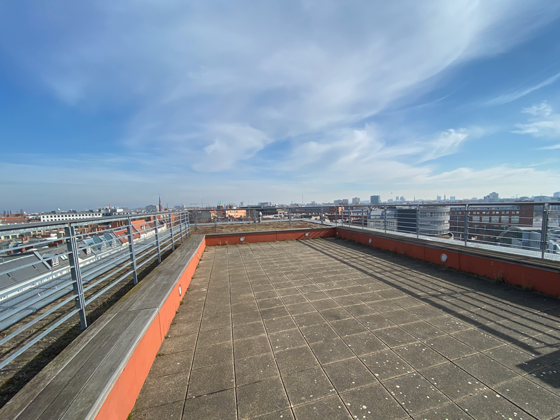 Our new address is:
Arva Greentech GmbH
Helmholtzstraße 2-9
Aufgang A, 6.Etage
10587 Berlin