Biological and oxidative methods are often used to remediate oil-contaminated soil.
Both approaches have advantages and disadvantages in terms of their speed, economy and environmental compatibility. Arva's scientific team has performed a series of extensive tests together with the Academy of Sciences in Azerbaijan and combined both methods.
In the experiments, our product Arvox Soil was applied in combination with microorganisms that break down hydrocarbons. The analyses show that the combined treatment decomposes petroleum hydrocarbons (PHC) faster and more efficiently than in case of standalone treatment. Within three months, 82% of the PHC were degraded.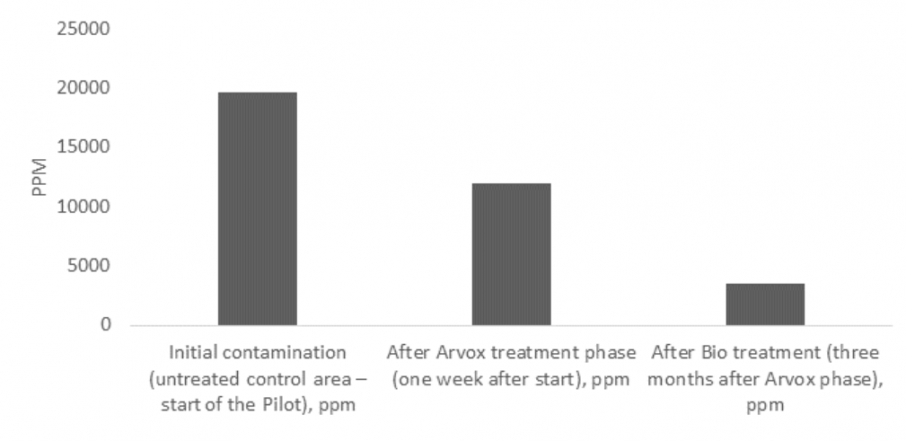 Degradation of hydrocarbons after treatment with Arvox and microorganisms
Subsequently, microorganisms promoted further decomposition of the contaminants. In addition to decontamination, the treated substrate demonstrated significantly improved microflora, thus promoting a sustainable soil restoration. Furthermore, the combined method reduces costs compared to conventional treatment approaches.
The test results have been published in the Journal of Bioremediation & Biodegradation, a scientific journal covering practical studies in the fields of microbiology, bioremediation, biodegradation and environmental pollution. You can download this article here.